What a year. What a journey. As we move into 2023 and continue the momentum from 2022, we want to take a moment to pause and acknowledge the hard work of this past year. We've learned that there is much truth to the old line, "there is a time to plant and a time to harvest; those are very separate times." This past year was not easy and difficulties remain. Yet our team rose to the challenges and adapted quickly to limitations in a new selling environment. New processes have been established. An increasingly virtual way of staying connected has taken hold however the old-school technique of reconnecting and staying in touch is still the gold standard. Our industry has reminded all of us once again that this is a people business and always will be.
Nationwide data for the overall market shows that sales of existing homes dropped 35.4 percent between November 2021 and November 2022, when the most recent data from the National Association of Realtors was available. The rapid rise in mortgage rates has slowed buying activity dramatically across the country after it reached a fever pitch during 2021, with rates hovering around 7 percent at times during November. Luxury markets stayed strong however not immune to the market dynamics in play.
The final numbers for 2022 are still not final yet we do know locally our wider Chicago market will end as a very different type of "healthy market" where balance is once again the norm. We're reminded by daily reporting that reflects a rapidly shifting marketplace, and we have responded to our client's requests for homes and a lifestyle that fit the needs of today. Already we've seen a significant change from the 2020 and 2021 markets that changed the industry forever. Looking outside our small part of the world, the just-released Trends Report 2022, highlights this shift and more.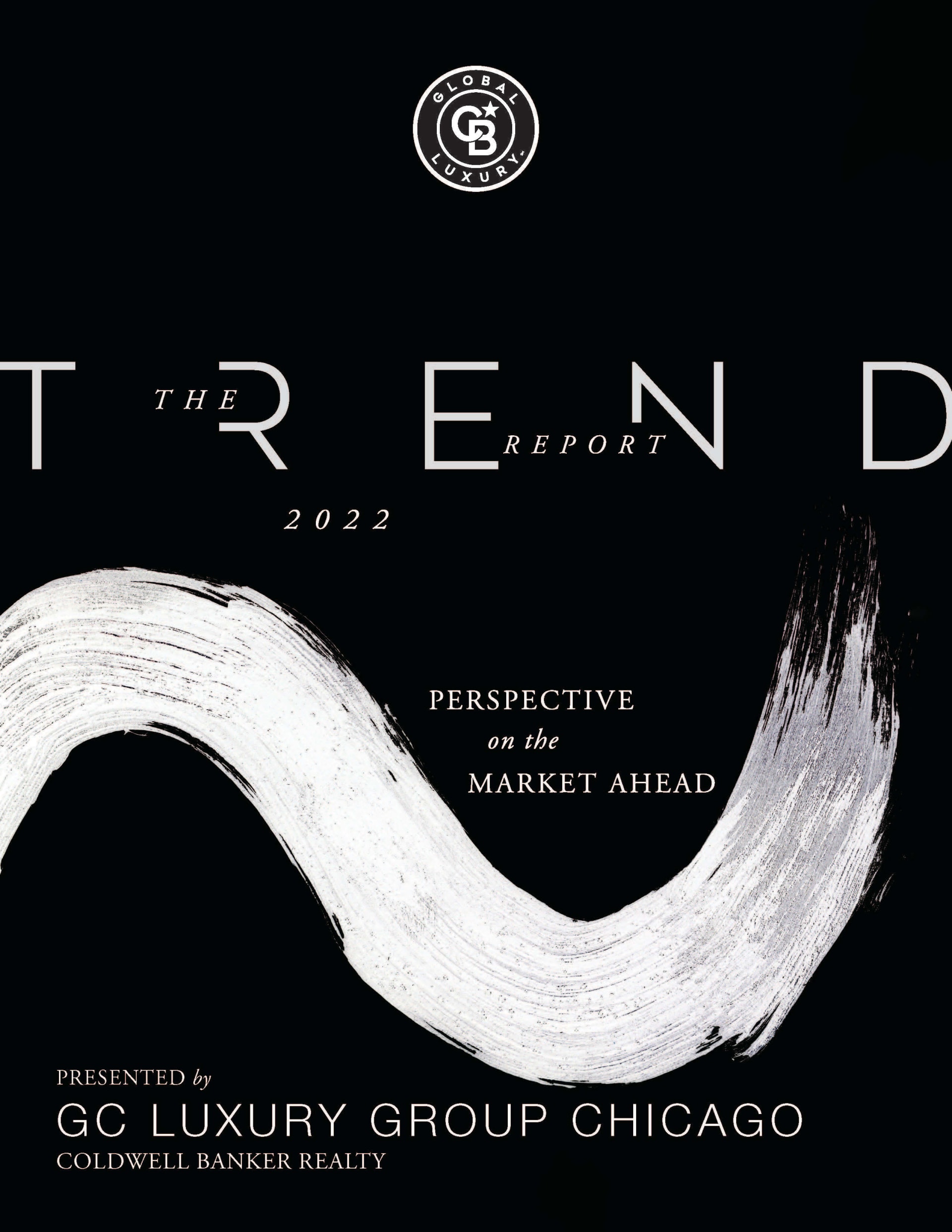 Our local Chicago luxury market has been one to watch as we saw some of the largest investments ever made in some areas while at the same time, the slowdown and the inevitable price resetting take place in others. As one of the largest markets in the country, it is not just possible but normal for multiple markets to take place at the same time. Stability is on the rise, global buyers are back at the table, many 2020 buyers are already rethinking their moves and the search for a second or even multiple homes in other countries is on the rise. Overall the sentiment is that 9 out of 10 have confidence in the real estate market for 2023 and beyond. In Chicago, our team is honored to still hold several records for the highest price per square foot sales in three Chicago areas.
We've been negotiating on behalf of clients since 1996. However, in February of this year, our goal was to launch our group officially as a "respected broker and player" in the luxury market for Chicago. In that process, that goal took on a trajectory of its own. Not only did we launch our new gcluxurygroup.com site filled with abundant listing, market data, and video content but we did it in a bigger way than we set out. In less than nine months we've seen an astonishing 845% growth in traffic. A bold undertaking was to feature 10 Chicago neighborhoods that are the focus of our business. With 77 official neighborhoods in our city, you have to focus. Our video content features property and lifestyle videos with many reaching numbers in views we never dreamed of. Video is firmly in place as the #1 method of communication in real estate and we are sharing our message 24/7 for potential clients to get a feel for their next chapter. Check us out on our GC Luxury Group Playlist!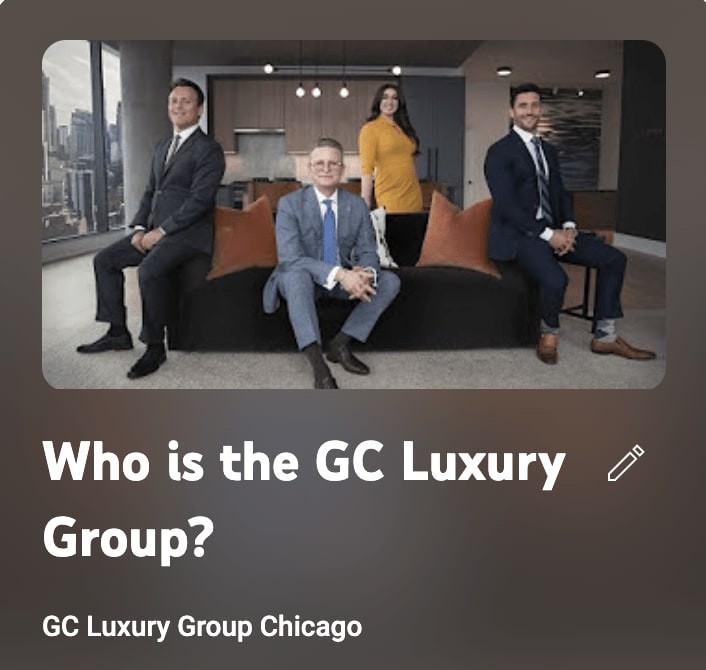 Our marketing efforts have reached a new level as well. While others have pulled back we have increased our efforts on every front. We have expanded print, social, digital, and video plans for every listing and opportunity we have to share. The sun never sets on our listings regardless of where they are in the world. With a dedicated team in place for marketing, video content, and social media we've never been in a better position to make the sale or purchase process better for all involved. One example is the current edition of Haven Lifestyles featuring the first full eight pages in bold beautiful color!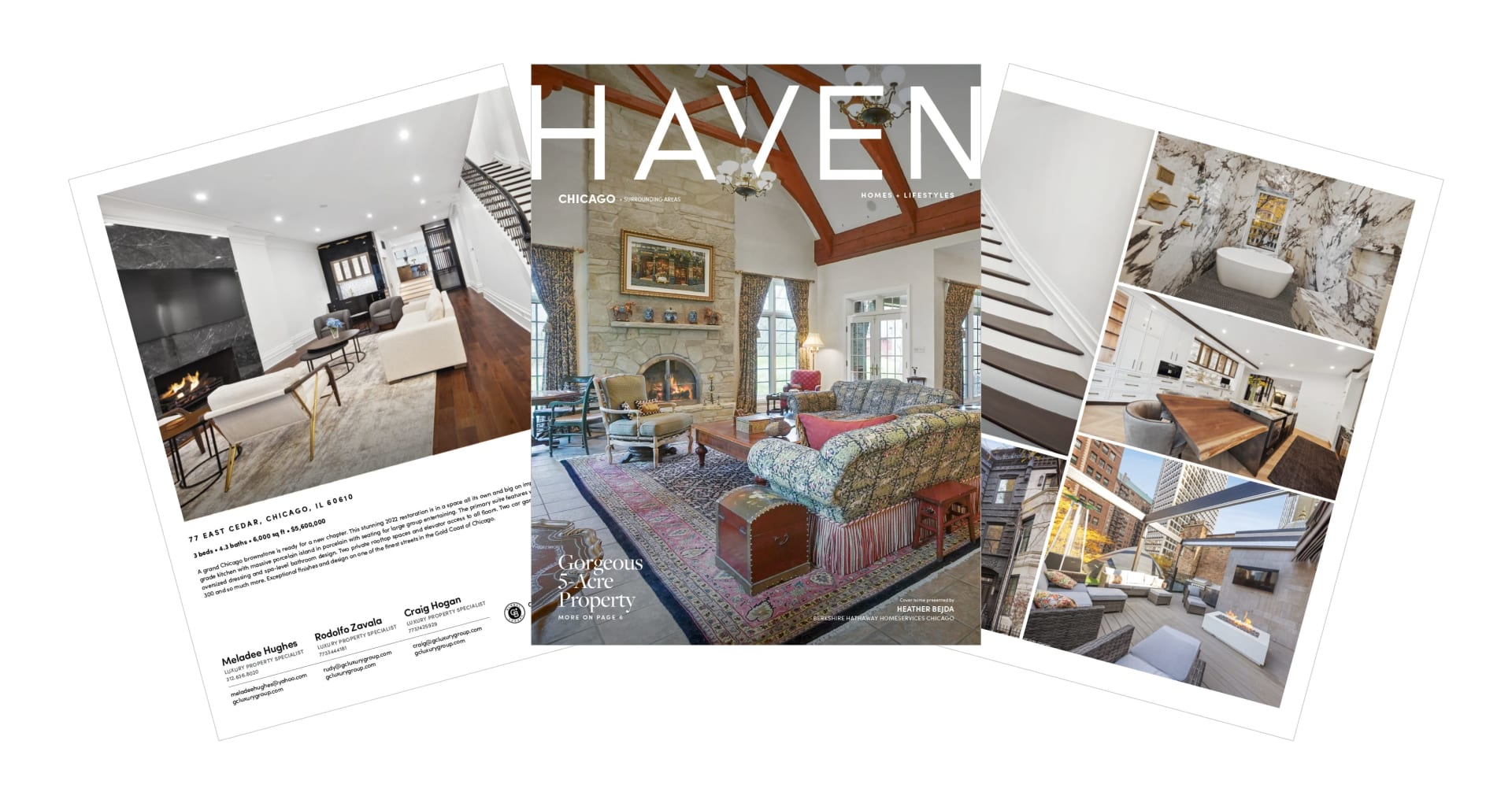 In November, our team announced that we are now serving our clients looking to own, lease or relocate in the Puerto Vallarta market. Working with the CB La Costa office and our savvy partners there we could not be happier with our offerings and our ability to handle that process in every way. We already have partners on the ground throughout Mexico and we are very proud to share that we assisted in the referral of over $8m in outbound business this year alone. It's no wonder with the intoxicating imagery and the tempting possibility of living exactly where you want to live versus where you must. This major shift in our view of how and where we live our lives has changed the real estate experience forever. Our dedicated site to learn more has been one of our most viewed this year.
Take a look at what we are talking about and experience the stunning beauty of Mexico's Pacific Coast now.

We've built a group made of a collection of individuals that we filtered through our view of how we wanted this journey to be. Not the industry norms and not what we've always been told. We have been reminded along the way that we had a hard road ahead by challenging the way we do the day-to-day of it. We stayed the course. In all aspects and from the start it's been a filter of working with those that we mutually choose and not the other way around. It's the same filter for our colleagues and clients. It's proven to be a success.
With the power of a global brand behind us and nearly three decades of experience on our side, we continue to offer an evolving and robust set of resources and tools designed to help elevate our game as respected brokers in our marketplace.
Integrity in all things, focus on the plan, and win-win or no deal
Look at what we've built. There's more to come in 2023 for sure.
Cheers!