The luxury electric car revolution rolls on — make that Rolls-Royces on. The famed British luxury car maker just introduced Spectre, its first fully electric vehicle and the first step in its plan to be fully electric across its product portfolio by 2030.
The four-seater, two-door coupe is "a prophecy fulfilled, a promise kept, and an undertaking completed," said Rolls-Royce in a news release. That foretelling hearkens back to 1900, when the brand's co-founder, Charles Rolls, imagined an electric future for automobiles "as a clean, noiseless alternative to the internal combustion engine —providing there was sufficient infrastructure to support it. More than 120 years later, the time has come for Rolls-Royce Motor Cars to fulfill the prophecy of its founding father."
Spectre hits the market priced at $413,000, making it the most expensive EV coupe available. It's also the largest at nearly 215 inches long and seven feet across. For reference, that's the same length as the four-seater Mercedes Maybach S and a couple of inches longer than the seven-passenger Cadillac Escalade.
All that aluminum has been fashioned into one fancy EV. Incredibly sleek and plush, certainly by EV standards but also as a reflection of the Rolls-Royce brand, Spectre is said to be the "spiritual successor to the Phantom Coupe," and one that is deserving of its own category; the company has coined it the "ultra-luxury electric super coupe."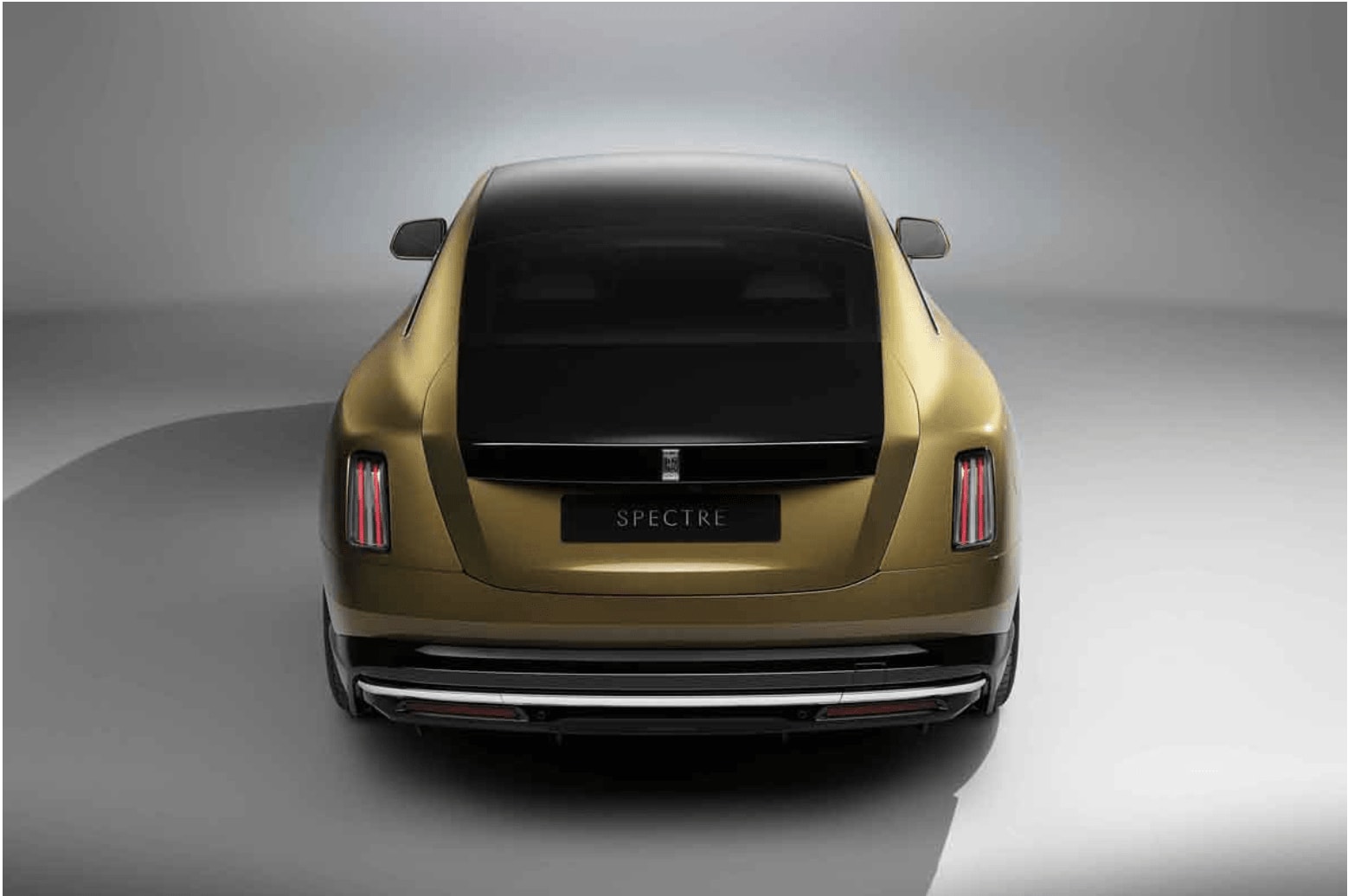 The car's design was inspired in part by modern yachts, its gentle curves suggesting a sense of motion and its stunner of a fastback recalling "the most evocative motor cars and watercraft in history," they said. Spectre also took the car maker's legendary stainless-steel grill and broadened it, creating the widest-ever grill for a Rolls-Royce. It's properly dramatic in appearance while improving the car's drag coefficient. The result: Spectre is the most aerodynamic car ever developed for the brand.
Spectre picks up where Rolls-Royce's Phantom, Ghost, and Cullinan left off, sharing the same basic structure, but with 557 horsepower. Its all-electric powertrain is expected to have a range of 320 miles and go from zero to 60 miles an hour in about 4.4 seconds.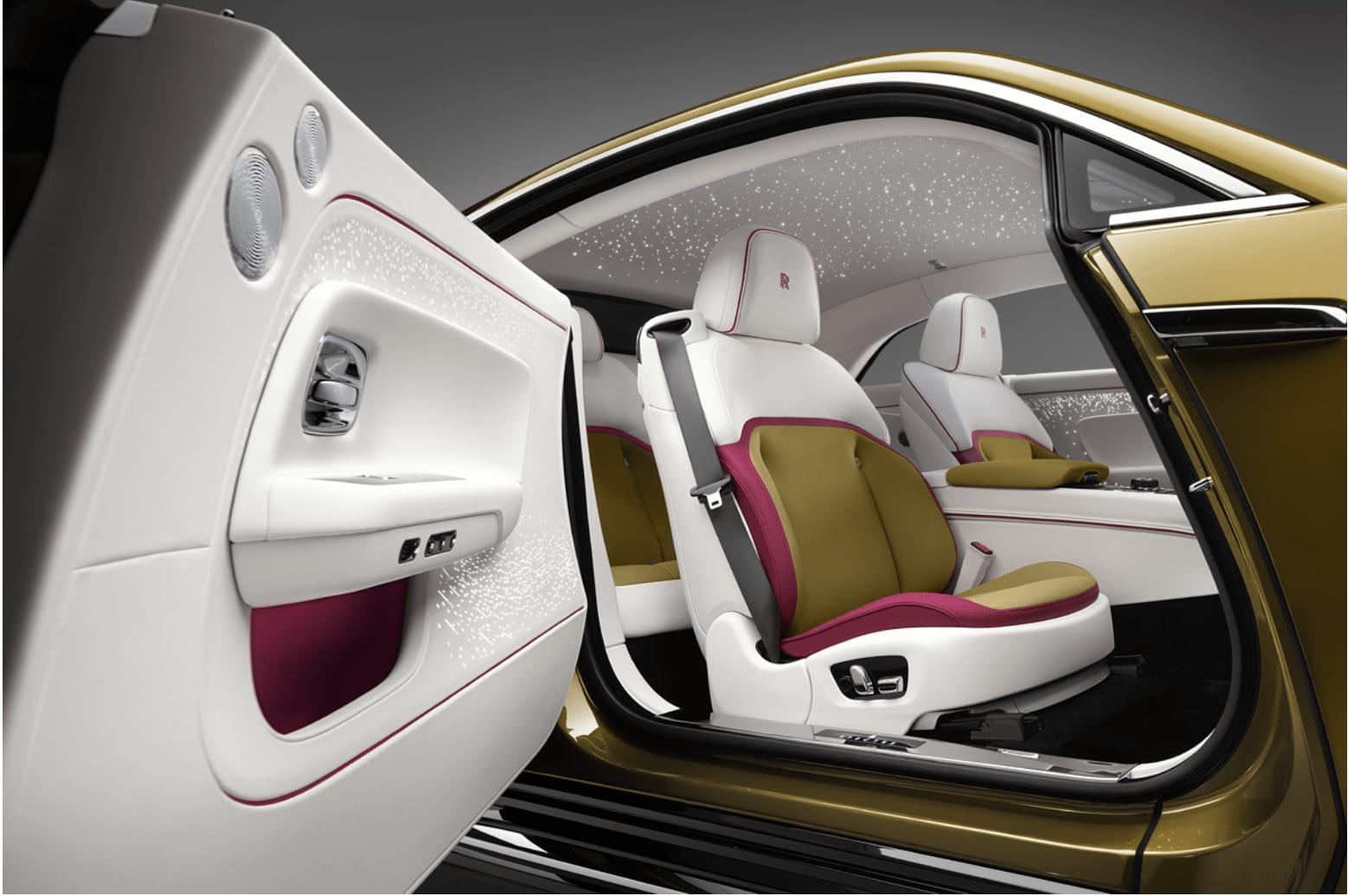 Spectre also marks the evolution of Rolls-Royce's dreamy night sky-inspired starlight headliner, which filled the cars' ceilings with thousands of tiny lights. Now available on the interior door panels, starlight doors feature around 5,000 softly illuminated stars. As part of Spectre's bespoke offerings, the starlight doors can be housed in Canada and other rare wood paneling. Further customization options include illuminated fascia, which adds another 5,000 or so stars to the dashboard's passenger side; and tail lamps and dials that can be personalized in a variety of colorways.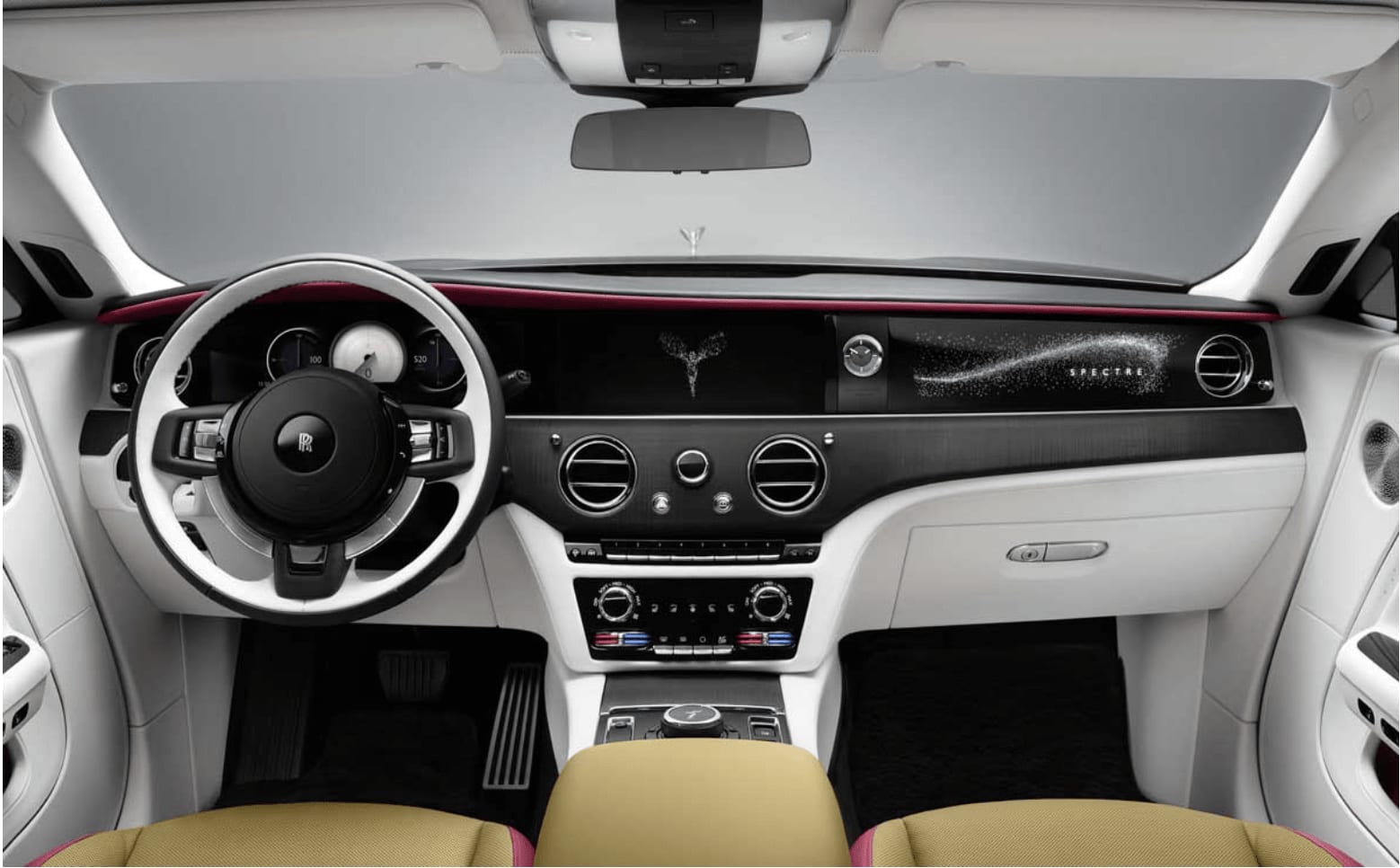 "Alongside the extraordinary, illuminated surfaces, Spectre is equipped with a completely redesigned digital architecture of luxury named SPIRIT, presented in quintessential Rolls-Royce style," they said. "Not only will SPIRIT manage the motor car's functions, but it is seamlessly integrated into the marque's Whispers application, allowing clients to interact with their car remotely, and receive live information curated by the marque's luxury intelligence specialists."
Spectre deliveries are expected to commence in the fourth quarter of 2023.